Note: This feature is available in the Affiliatable Pro version only.
Step 1: Log in to your Affiliatable account.
Step 2: Go to Websites and click the Replace Tracking ID button.
Step 3: Enter the New Tracking ID and select Yes to confirm and hit the Save button.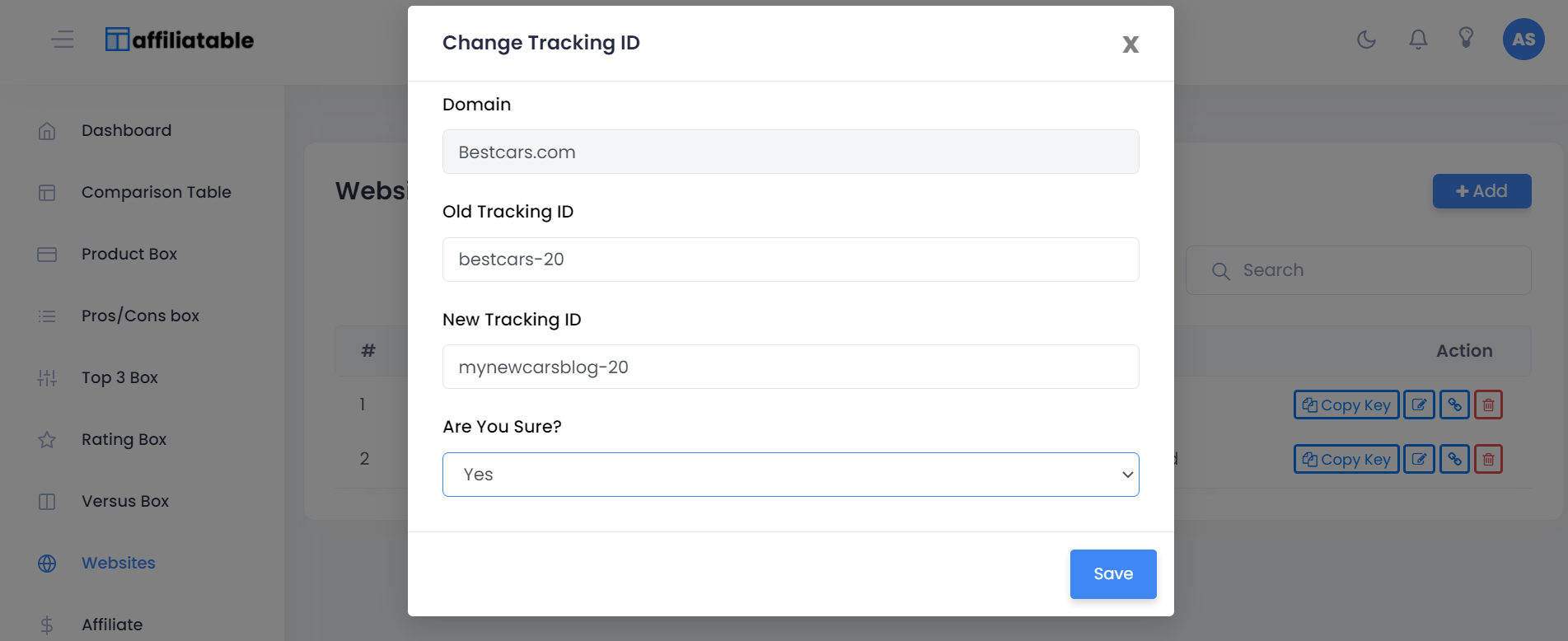 Step 4: Now all the tables and boxes will be replaced by the new Tracking ID. Now to make the changes live in all your posts, just go to the Affiliatable WordPress plugin and hit the Sync button.

Step 5: Now open your exiting post and check the product links (affiliate links) if the new Tracking ID is added correctly. The links usually look like the following: https://www.amazon.com/dp/B07NSSPV9S?tag=mynewtrackingid-20
Note: Do not change the Tracking ID frequently as you may get an Invalid error. It is advised to change only once per hour.