Step 1: Log in to your account.
Step 2: Create a table or box.
Step 3: Go to "Disclosure" settings which is under the customization option and then select "Yes" from "Enable Disclosure" option.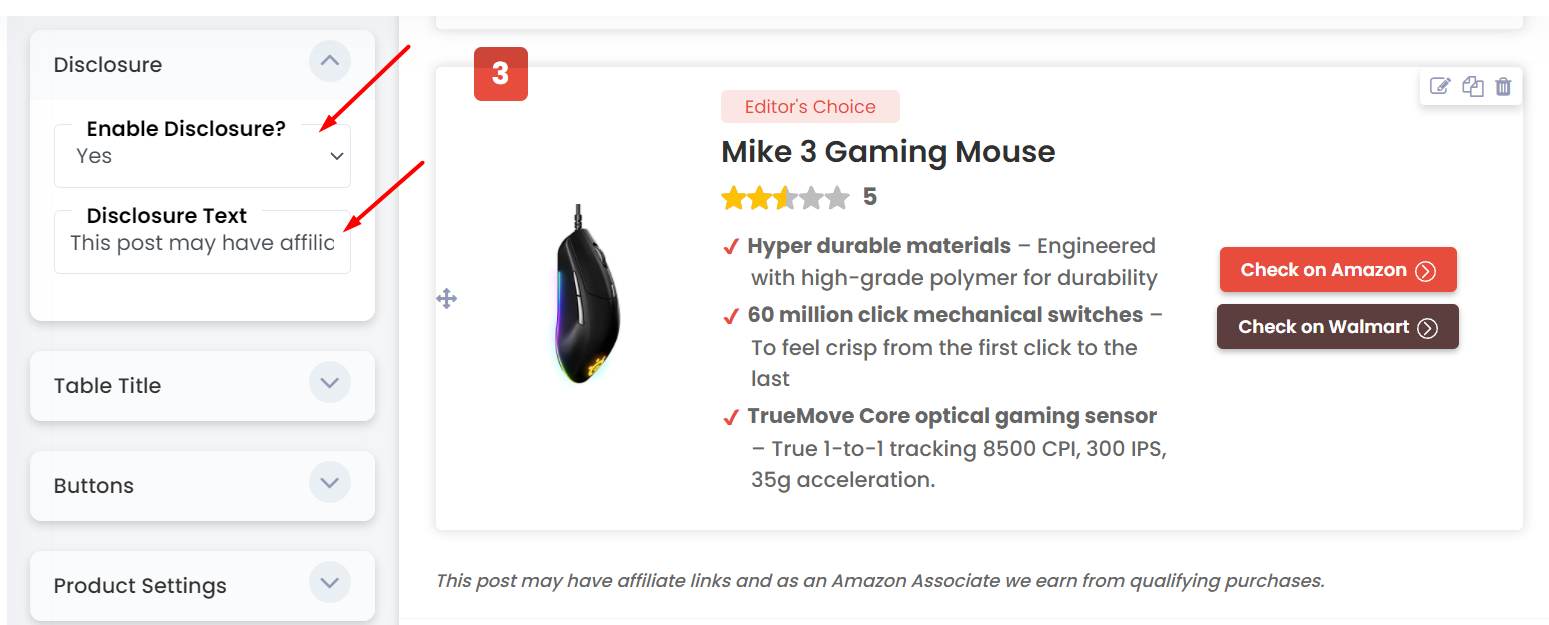 Step 4: In the Disclosure Text field, add your custom affiliate disclosure and hit the Save button.
Now the affiliate disclosure will be added to the tables and boxes. If you want to customize the text style such as color, font size alignment, etc, please contact us through live chat or via support ticket and we will make the changes for you.